Welcome do Porto, a World Heritage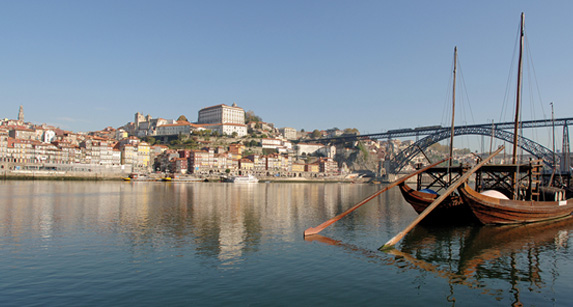 The Portuguese northern city of Porto is the second largest city in the country and was elected the "Best European Destination 2012". It was in Porto that the independent Portugal was born in the 12th century. The city lies on the right bank of the Douro River and the historic centre was awarded UNESCO World Heritage, in 1996, due to its numerous medieval, baroque, neoclassic churches and palaces. But it is in the narrower streets where the unique atmosphere of the old Porto is to be found, where cultural heritage is an everyday fact of life. In addition, the surrounding region is of major industrial and commercial importance, noted for its textiles, shoes, furniture and jewellery, known for its cuisine, wines and the unique combination of tradition and modernity. Porto is also internationally known for exporting the famous Port wine. Looking further ahead in 2014, congress participants will meet a Porto that offers a variety of resources and historic authenticity to its visitors. Experience a perfect combination of tradition and modernity and enjoy the unique atmosphere of Porto attending the 3rd IAHR Europe Congress 2014!
FEUP – A school of International Recognition
FEUP's claim to be an international school of engineering does not come down just to the ever-greater number of foreign students that, every year, choose it as their destination and for whom specific programmes of soft-landing and integration are developed; nor to the many foreign researchers who enrich the scientific work of the Faculty and make the atmosphere of the campus multicultural.
No, important though these visitors  are, the principal force of internationalization in FEUP resides in the cooperative relations that it maintains with businesses and prestigious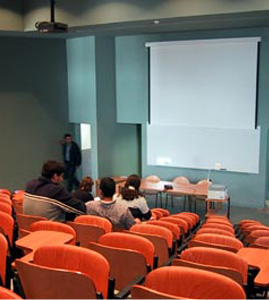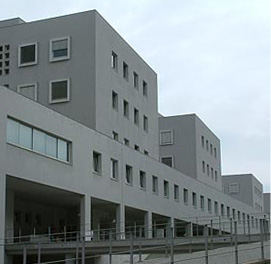 higher-education institutions in Europe and the rest of the world, with special emphasis on the USA and Brazil. This collaboration covers aspects as diverse as research applied to industry, professional training and mobility programmes for students and staff, and the establishment of joint degrees. FEUP has come to enlarge its basis of cooperation, also participating in the main international networks and in prestigious engineering associations. Its vast network of contacts has stimulated the organization of numerous international conferences on its campus, giving the whole community the opportunity of seeing topics of general interest debated by the world's top specialists.

Recognition of the quality of FEUP is also visible in the high place it occupies in the most respected international rankings of engineering, which, associated with the excellent integrated training it offers to its students, has provided them  with outstanding positions in the national and worldwide labour markets.